Extreme Market Place Sdn Bhd (EMP) is part of TAN CHONG GROUP, one of the largest automotive conglomerates in the market for more than 60 years!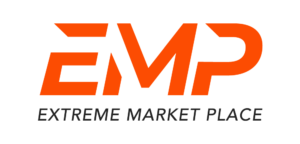 Extreme Market Place Sdn Bhd (EMP)
We are a trading house specializes in aftermarket parts. Throughout the years, EMP has developed more than 600 Stock Keeping Unit (SKU) bearing our very own brand – AUTOPLUS. AUTOPLUS is a reputable brand as we collaborate with some of the most reputable Original Equipment Manufacturer (OEM) suppliers such as FMP, BANDO, LIQUI MOLY, MAYSHOWA, etc. The quality of our products is guaranteed as every part is designed to properly fit and function to the particular car brand and model. Furthermore, our auto parts comply with the OEM standards and go through rigorous safety and performance inspection before they are launched in the market.
We are a one-stop centre for aftermarket parts offering wide range of automotive accessories, and aftermarket parts that cater to all aspects of your car needs.
Our vision is to be the Leading Full-Fledged Supplier of Automotive Parts in the Aftermarket Industry.
EMP pledges to elevate our customer's satisfaction by:
                                                   1. Offering replacement parts for all vehicle makes and models;
                                                   2. Providing quality products with reasonable price; and
                                                   3. Support our customers through a comprehensive distribution network.
Efficient Supply Chain System
Our warehouse in Segambut, Kuala Lumpur is equipped with bar code scanning system to ensure efficient warehousing management. We are supported by 4 depots in Jalan Ipoh Kecil (Kuala Lumpur), Tampoi (Johor Bahru), Kota Kinabalu (Sabah) and Kuching (Sarawak) respectively to facilitate timely delivery!  We have 67 dealers to-date nationwide and this number is still growing!
Embarking on A New Milestone
We are a strong company that is growing fast not just in Malaysia but also in Overseas Market. Leveraging on our years of experience and strong networking, we are constantly expanding our business.